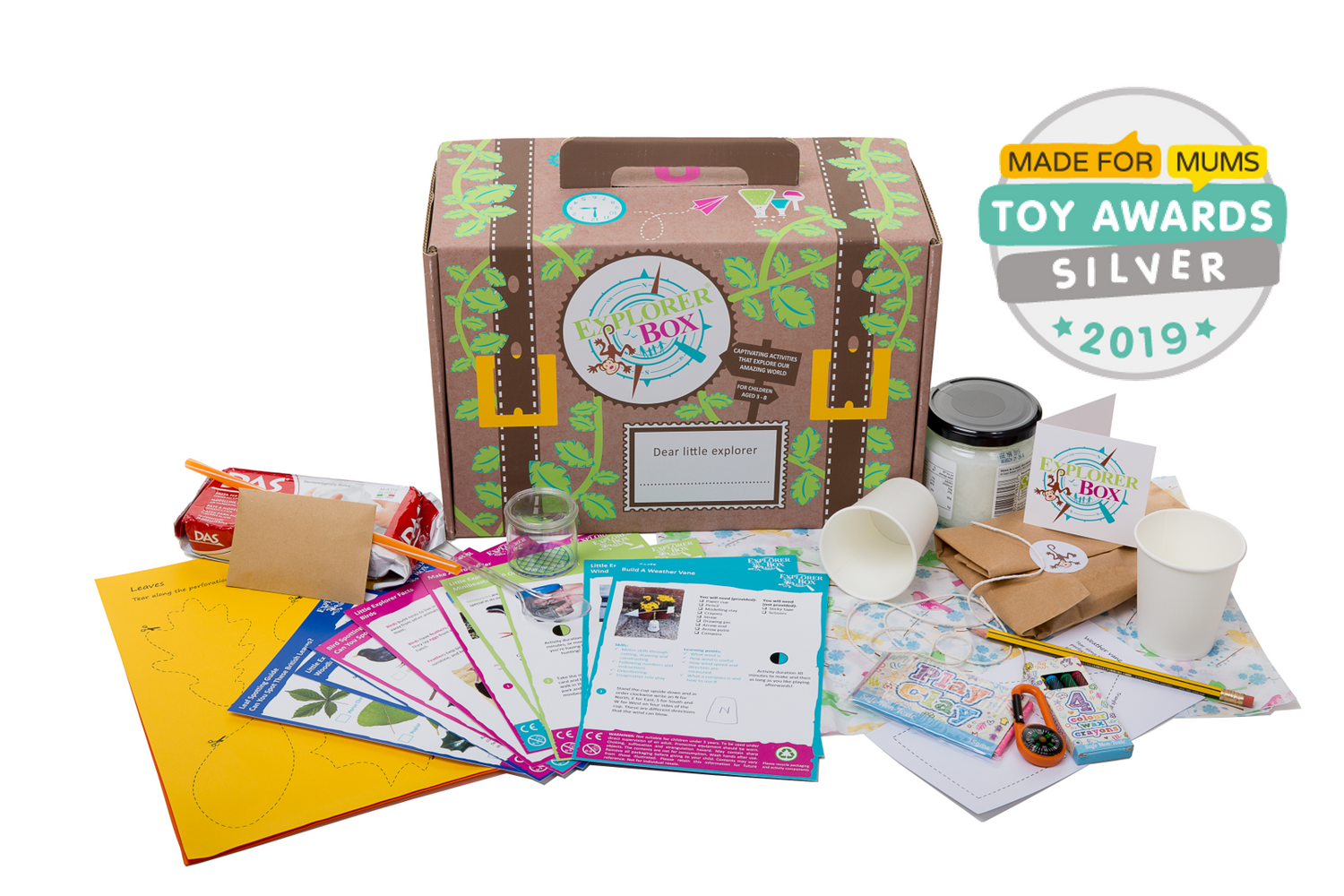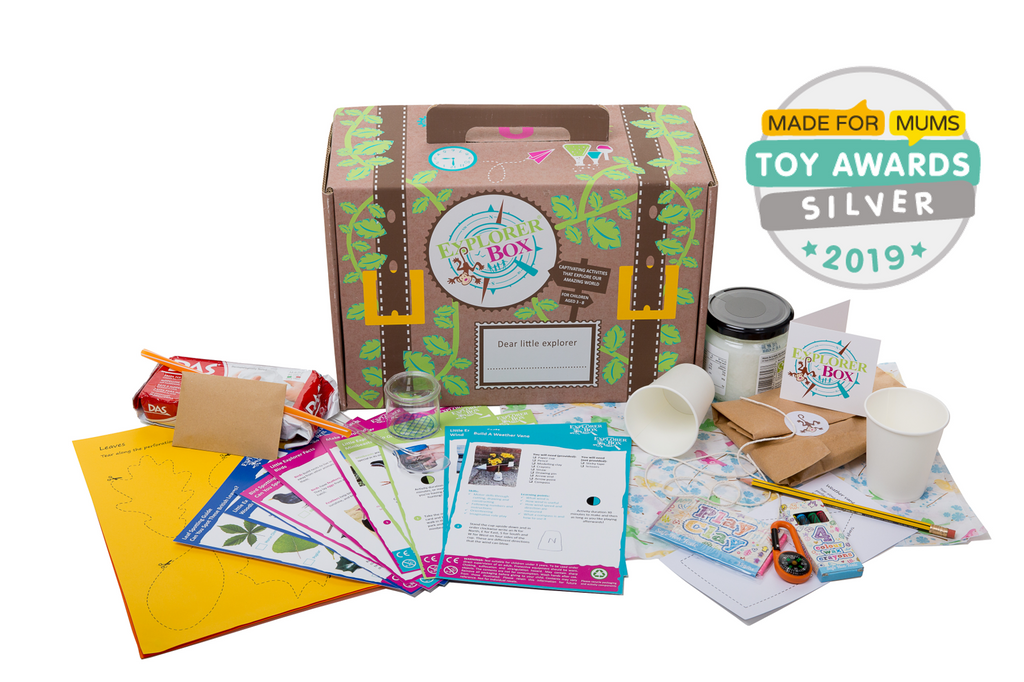 On Sale
Woodland ExplorerBox
Sent directly through the post to little explorers, the Woodland ExplorerBox is bursting with activities to immerse children aged 3-8 in the beauties of the woodland environment.
The Woodland ExplorerBox includes:
Build a Weather Vane – Build and decorate a weather vane then use your compass to set it up outside. Learn all about wind and the points of the compass.
Go on a Minibeast Safari – Hunt for minibeasts using your minibeast spotting guide and learn all about the characteristics of each minibeast.
Make a Bird Feeder – Make and hang your very own bird feeder and use your bird spotting guide to identify and learn about different birds.
Create a Hedgehog Nest – Create cute clay hedgehogs and build them a nest from the materials that real hedgehogs use to build their own homes. Extend the fun with a leaf collecting expedition to see how many different leaves you can find and learn all about woodland mammals and their habitats.
Each activity is in an individual package which contains all of the materials and instructions required, fun facts cards and great ideas for other ways to explore the theme.
If they would like to, little explorers can build up a collection of the facts cards in a separately purchased 'ExplorerBook' and keep talking about their adventures over and over.
All of the activities are inspired by STEM (science, technology, engineering and mathematics) and encourage children to be outside, active, investigative and imaginative.
ExplorerBoxes provide hours of adventure, learning and together time. They make unique children's gifts or rainy day, weekend and holiday activities. Do check out our other exciting themes such as science and space too!
Please note, the Woodland ExplorerBox requires you to have safety scissors, a pencil, a glue stick and sticky tape at home. You can purchase a separate 'ExplorerBox Starter Kit' containing these items if you need to. 
And by choosing an ExplorerBox you also help us help others. For every ExplorerBox sold we donate 50 pence to amazing charities working with families and children. You can visit our 'Giving' page to find out more...
Not suitable for children under 3 years. To be used under direct supervision of an adult. Contents may vary from those illustrated. ALLERGENS - Contains coconut oil and bird seed which may contain traces of nuts.
Box dimensions – 34cm x 15cm x 23cm.