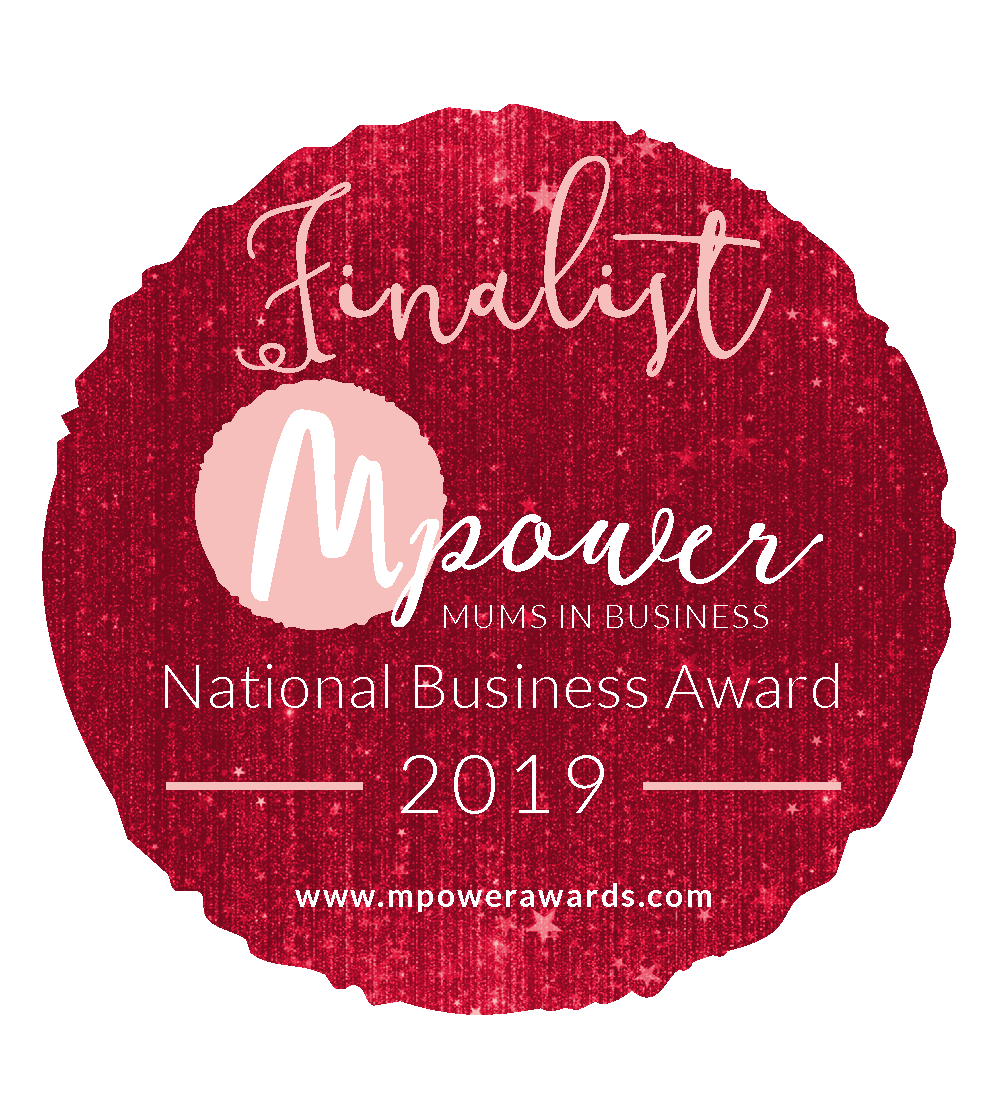 Wow, I'm a finalist in the Mpower National Business Awards!!! I'm in the running for the self-belief award which is certainly something that's carrying me through the rollercoaster ride of setting up ExplorerTots. Whether I win or not, reaching awards finals is always a real boost and a reminder about how far Tom and I have come in launching our ExplorerBoxes. I feel humbled, proud and inspired to be recognised amongst the group of highly talented and successful women who are also nominated for various Mpower awards.
As I reflect, I thought I'd share some of the things I've learnt along the way, to help inspire and encourage others who are on a similar journey to set up their own businesses, in the way that we've been supported by a whole host of amazing people ourselves:
1. Match your idea to your lifestyle: We had loads of business ideas which we used to scribble in a little book when we were on holiday and had time to dream before we had children. But in the end the winning idea for us was the one that fitted with our lifestyle. We have two small boys and Tom has a demanding job, so I need to work flexibly to run the business day to day while also taking care of our family. Our products are inspired by what I do with our own children so come naturally to us and meet a genuine market need, and I don't need to travel throughout the world or be present at a client site or office because I can run our online business from home around the school runs. Working from home all the time would drive some people (including my old self) mad, but it's perfect for me and our family at this point in time.
2. Talk to people, you can't get it right alone: When you have a new business idea it's tempting to keep things to yourself for fear of copying or criticism. Tom talked me out of this and I'm so glad he did as you need to know what people really think to check that there's a market for your idea and to get help refining it. There are so many skills and words of wisdom amongst the people that you know and they genuinely want to help. Our friends have given us tonnes of advice on all aspects of the business such as how to legally set up the company, recommendations for print houses, social media guidance, how to sell on Amazon, good packaging companies, setting up an online store, marketing tactics, registering trademarks…. Just tomorrow I'm off for a coffee with some friends from our village who know all about selling into garden centres and manufacturing in China.
3. Plan, plan, plan: Being an ex-business consultant and project manager, I love a good plan on a page and have countless exhibits stashed in my in-tray. They're not pretty, they're just scribbled timelines on A4 sheets. I haven't always stuck to them and have re-planned many times because I'm juggling this all around two little boys whose needs trump most business tasks, but they've kept me focused on what I need to do, in what order and by when. And when I'm feeling lost and unsure about what to tackle next, the plan is my anchor point and guide. I never get entrepreneur's block.
4. Things don't always go right; it's how you fix them that matters: I learnt a great lesson with our first packaging box. I spent ages working with the packaging company on the design and paid an extortionate amount for the first boxes so that I could get my first 50 test boxes out in time for Christmas 2017. When the boxes arrived, the colours looked all wrong. I went through a cycle of grief as ExplorerBoxes are my baby. I cried, I got mad, I wrote some long emails! And then I spoke to my dad who gave me some sound business advice; take the emotion out of the situation, use only the words that you need to, and be clear what you want to happen. There's no point in dwelling on a problem, much better to find a solution and move forwards. Whenever I come across a business problem, I'm going to remember this, thanks dad. Oh, and always make sure you have a proof in your hands before you let anything go to print. There was a reason why I didn't in this instance, but I won't go into that here!
5. Pick where to be perfect: Tom and I have a lot of debates about how I spend my time. I confess I'm a detail lover and a completer-finisher. However recently I did get him to admit that in general he thinks I got it right with ExplorerTots. I spent a long time perfecting our ExplorerBoxes when everyone was campaigning for me to just get them out there and learn by trial and error. I strongly believe in customer feedback and iteration, but I needed to feel confident that our boxes meet all EU safety requirements and are really exciting for families to open. Because I picked to be perfect with the product we're now at a point where we can scale up quickly rather than spending time iterating the fundamental product design. Some areas where I picked not to be perfect, and which went against my project manager inclinations, were my rough plans scribbled on paper, my huge pile of filing, and linking our bank account to our accounting software then not thinking about accounting until our first accounts were due. Where to be perfect will no doubt change in the next phase as ExplorerTots evolves. Being a natural perfectionist, I always remind myself that you need to get the right things perfect and a good job is good enough with the rest. Otherwise you will collapse in a heap!
6. Make time for you and reinvent your priorities: It's easy to get run down and forget to take care of yourself when you're juggling work and family life. Just after Christmas this year Tom and I were both exhausted, Tom from working hard for a promotion at work to keep the roof over our heads and me from pretty much singlehandedly running the home, making sure the children had everything they needed and launching the business. We were arguing more, shouting more at the boys, scraping together meals for us while we were working after the kids were in bed, and not fitting in enough exercise and time out both separately and together. We realised that something had to give so decided to redefine my goals. For now, I'm first and foremost running the home and fitting the business in around the edges and this is a real mental shift for me. That's not to say I've stopped working hard on our ExplorerTots baby, far from it. It's just taken the pressure off and brought the enjoyment back because everything that I get done for the business is a bonus rather than everything that I don't get done being a stress. And we've both found more time for exercise, date nights and making healthy meals. In a few months' time we'll no doubt jiggle the priorities again as this constant reassessment is going to be key in managing our work alongside family life.
7. The power of genuine networking: When I worked in the corporate world networking was a big thing and of course I diligently kept up with colleagues and clients and have some dear friendships from my London days. But the power of the network has a whole new meaning for me now that I'm an entrepreneur. My networking has become far less political and much more about who can genuinely help and inspire who. I've come to realise that this type of genuine networking is critical to help you generate ideas and grow your business in the best way, and it's also enjoyable and empowering rather than being a chore.
Anyway, enough words. As you can tell, off the back of this award nomination, I'm super energised and have some exciting new box themes to get cracking with! I really hope these nuggets are helpful and provide some comfort and camaraderie to those on the same rollercoaster journey as us. We'd love to hear your words of wisdom too. Wishing you loads of luck achieving your dreams!